As a partner to the automotive industry, Stoba is a leader in the production of complex machined components for high-pressure injection systems.  Stoba is known for innovative mass-production processes which meet the highest requirements in quality and efficiency.  These quality products are used in most of the worlds motor vehicles.
When Stoba decided to expand their German operations to the United States, they partnered with LOC to establish a state-of-the-art precision machining facility for the production of the latest technology in gasoline direct injection fuel systems.
LOC worked closely with Stoba from site selection through commissioning of production equipment.  LOC designed all civil, structural, mechanical, electrical, plumbing, fire alarm/protection, and security improvements necessary to turn an existing warehouse/office space into a cutting-edge precision machining facility.
Civil/Structural: Loading and Receiving Platform/Ramp; Structural Building Modification to Receive Machinery; Equipment Foundations and Protection; Mechanical/Electrical Hangers and Supports
Mechanical: HVAC system design for production/office/laboratory spaces (± 1/2 degree) ; Air Cooled Chiller; Boilers; Heat Exchanger; Process Water, Process Compressed Air; Fire Protection
Electrical: Upsizing Electrical Service/Transformer; Static Frequency Converter; Distribution of 50HZ and 60HZ Power throughout for mechanical and production equipment; Fire Alarm
Power Frequency Conversion and Distribution for 50 HZ precision machining equipment
HVAC and Controls for a precision machining environment from a previously unconditioned warehouse
Structural Building Modifications to get large machinery into the building
Construction Cost: $2,100,000
43,000 square feet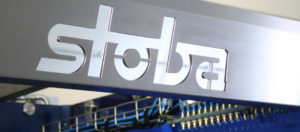 Project Highlights
Power Frequency Conversion and Distribution for 50 HZ precision machining equipment
HVAC and Controls for a precision machining environment from a previously unconditioned warehouse
Structural Building Modifications to get large machinery into the building
Construction Cost: $2,100,000
43,000 square feet
Services Provided by LOC:
Project Management │ Civil │ Structural │ Mechanical │ Piping and Plumbing │ Electrical │Security │Information Technology │Construction Support
www.LiveOakConsultants.com │ (843) 529-9428 │ info@LiveOakConsultants.com